Best Romania Online Casino
Romania is a small nation in eastern Europe. It actually has some of the most friendly gambling laws in the entire European Union. Pretty much all forms of gambling are legal in Romania including online casino gambling. Things were not always so great though. For a long time, gambling in most forms was illegal in Romania. Then, in 1990, things changed for the better. In this year, laws were passed which opened the doors to legal land-based casino gambling.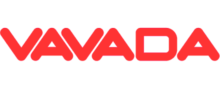 Bonus
30 FS with promocode
CASINOSLOTS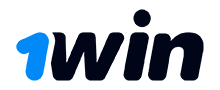 Bonus
500% Welcome Bonus with Promo Code
CASINOSLOTS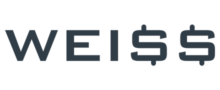 Bonus
450% + 140 Free Spins Welcome Pack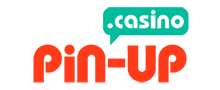 Bonus
40 Free Spins with promo code
CASINO-SLOTS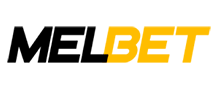 Bonus
100% first deposit bonus up to 100 EUR
Gambling in Romania
To this day, brick and mortar casinos make up a large segment of the Romanian gambling market. They are popular with tourists and bring in good revenue for the country. Most of them can be found in the Romanian capital city of Bucharest.
Online gambling is now legal in Romania too. Things were a bit slower on this end, but today the country does have a system in place to issue online casino licenses to gambling operators. There are now plenty of excellent legal online casinos in Romania.
History of Gambling in Romania
Most forms of gambling in Romania were illegal until the year 1990. At that point, laws were changed and land-based casino gambling was legalized. The industry grew quickly and is now a major part of Romania's tourism revenue.
You'll find plenty of land-based casinos in Romania today. The biggest and best casinos in Romania include the Grand Casino Bucharest, Palace Casino Bucharest, Platinum Casino, and Sinaia Casino.
Online gambling in Romania was legalized in 2010 but a licensing system was not created at that time. For about 5 years, while online gambling was technically legal in Romania, there was no regulation and no licensing. As a result, online casino operators flocked to Romania since they didn't need to pay any fees for licensing.
By 2015, Romania had established the National Gambling Office to regulate the online gambling industry and issue casino licenses. Once this organization was launched, all online gambling operators were forced to either pay for a license or exit the Romanian market.
At this point, the Romanian government also imposed back-taxes on any gambling operators who were offering Romania casino games online prior to 2015. As a result, numerous major operators left the Romanian gambling market.
That said, today the state of Romania'a online gambling scene is healthy. The industry is tightly regulated, meaning that players are well protected and online casinos are generally very safe.
Romania Online Casinos
Today, there are still plenty of reputable gambling operators offering online casino games in Romania. You have great options for legal online gambling in Romania.
The best Romanian online casinos are the ones that are licensed by the National Gambling Office. These casinos are the safest for Romanian players. Additionally, they offer gaming and customer support in the Romanian language.
Legal and licensed Romanian online casinos are highly secure. They are under the watchful eye of the National Gambling Office. This organization regularly inspects every Romanian online casino to ensure fairness.
FAQ
See Also