Best Online Casinos in France​
France is generally pretty friendly towards gambling in many forms. The country is home to many land-based casinos which offer all the classic casino games like slots, blackjack, and poker. You'll also find sportsbooks and more betting across France.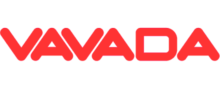 Bonus
30 FS with promocode
CASINOSLOTS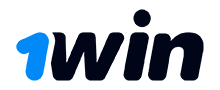 Bonus
500% Welcome Bonus with Promo Code
CASINOSLOTS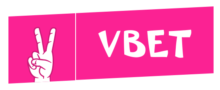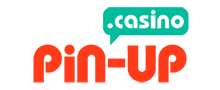 Bonus
40 Free Spins with promo code
CASINO-SLOTS
Online Gambling in France
Today, online gambling is also legal in France. However, not all casino games are legal. 
Under the current laws, any licensed French online casinos can only offer games based on skill – meaning games like poker are legal. Any games based on chance, like slots or roulette, are illegal at French online casinos.
We think that's a big mistake on the part of the French because they're missing a massive part of the online gambling market. In our experience, doing this only pushes gamblers to seek out unlicensed offshore casinos.
You can find plenty of offshore casinos accepting French players. We haven't heard of any gamblers being punished for using these sites, but sometimes these sites do get banned in France.
French Online Gambling Laws
Prior to 2010, gambling laws in France were actually quite strict. They were so restrictive that the country came under pressure from the EU to change the laws. As a result, the French government passed a new law in 2010 called the Gambling Act.
Under the Gambling Act, a new government agency was created to issue online gambling licenses and regulate the market. The agency is called the Regulatory Authority for Online Games (ARJEL).
The French Gambling Act of 2010 also established the standard for which casino games would be allowed at French online casinos. It was this law that banned all forms of chance-based casinos games at French online casinos. This was done because lawmakers believed that these games would be too addictive if offered online.
As a result of this, the biggest licensed online gambling sites in France are poker sites. That's because poker is a game of skill, meaning it is legal to play online at French gambling websites. Today, the biggest online gambling operators in France include PokerStars, Everest Poker, and Party Poker.
Initially, the Gambling Act only allowed French players to play against each other – meaning that the poker sites could not pool players from other countries with French players. That changed in 2017 after a massive backlash from the poker community. Today, player pools are mixed at all French poker sites.
French Gambling Taxes
French regulators made another interesting choice when they setup the country's latest online gambling legislation. Under the Gambling Act, online gambling operators are required today high taxes.
This also extends to players. At licensed French poker sites, all pots are taxed an additional 2% on top of the standard amount typically taken out by the poker site. That means that poker players in France must pay a 7.5% tax on their online poker winnings. For comparison, the industry average is around 4% of the pot.
Online sports betting was also legalized under the 2010 Gambling Act. Things are even worse here when it comes to taxes. All bets placed are taxed at 8.5%. 
Ultimately, this means that players will make less money while gambling. The other result of this is that many gambling operators have left the French market since there are plenty of other, more friendly markets in Europe.
FAQ
✅ Are online casinos legal in France?
Technically, the answer is no. Despite the regulated market, French law does not actually allow casino games to be played online. Specifically, the law prohibits any games of chance (slots, roulette, etc.) from being played at online gambling sites. The only legal forms of online gambling in France are games of skill like poker. Today, there are plenty of legal French poker sites but no true legal online casinos. Players looking to play casino games online in France should look for reputable offshore online casinos that accept French players.
✅ Is online poker legal in France?
Yes it is. In fact, this is really one of the only ways to gamble online in France other than sports betting. That's because poker is a game of skill - games of chance like slots and roulette and illegal under French online gambling legislation. If you're a poker fan, then you'll be happy with your legal options in France. There are now plenty of big names in the market like PokerStars and Party Poker. Today, these sites are allowed to pool players from other countries so you'll always have a large number of people to play against.
✅ Are there brick-and-mortar casinos in France?
Yes there are. In fact, there are over 200 land-based casinos operating around the country. In each of these casinos, the minimum age to gamble is 18 years old. These casinos are regulated by the Regulatory Authority for Online Games (ARJEL), the same agency that regulates online gambling in France.
You have plenty of great options to gamble at land-based casinos in France. The country is home to some of the oldest and most elegant casinos in the world. You'll find these casinos in and around major cities like Paris, as well as one the riviera in the south of France. Some of the best casinos in France include Le Croisette, Casino Barrière d'Enghien-les-Bains, and Casino Le Lyon Vert.
✅ What are the best French online casinos?
Unfortunately, there are no legal online casinos in France right now. That's because under the current laws, online gambling operators cannot offer any games of chance. If you want to play casino games online in France, your only option is to use an offshore casino that accepts French players. There are plenty of them out there, just make sure you read reviews first before playing so you avoid sketchy operators. You can also choose from our list of the best French online casinos here on this page. Each one has been tested by our team so you can be sure they are safe.
✅ Are there online gambling taxes in France?
Yes, and they are quite high compared to other markets. For online poker, player earnings are taxed at a minimum of 7.5% - that means the government is taking a big cut from any of your winnings. Things are even worse for online sports betting, with the government taking upwards of 8.5% of your winnings from any sports bets.
See Also